Molybdenum Electrode Advantages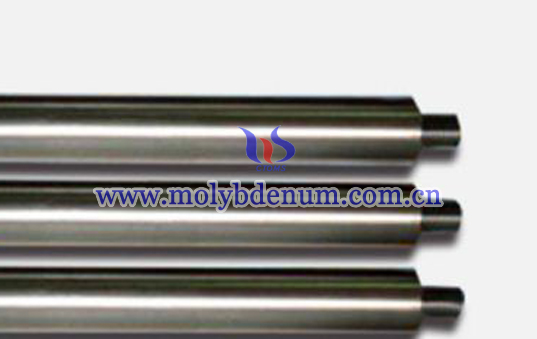 Molybdenum is the main component of molybdenum electrodes, which is obtained by powder metallurgy method. International common ingredients of molybdenum in molybdenum electrodes are 99.95%, density greater than 10.15g/cm3, in order to ensure the quality of glass and service life electrode. Common molybdenum electrode sizes from 20mm diameter to 152.4mm, single length can reach 1500mm. Currently, molybdenum electrodes can be used to replace the existing heavy oil and gas energy, and effectively reduce environmental pollution, improve the quality of the glass.
Molybdenum electrode texture compared to tungsten material is softer and it has elastic modulus which is tungsten unmatched. There are some advantages which are as follow: high melting point, good machinability, corrosion resistance, low expansion, high strength and stiffness, excellent thermal performance, good scalability, easy fabrication, low emissivity, low resistivity, low vapor pressure and so on.
According to molybdenum electrodes advantage it can apply in many different fields. Such as, molybdenum electrodes have high hardness, high melting point, and excellent high temperature performance so it suitable for welding non-ferrous metals, for example copper, aluminum, nickel, etc., like welding metal sheet and switches copper braid. On the other hand, molybdenum electrode has high temperature strength, high temperature anti-oxidation performance, long service life, corrosion resistance and uneasy to color the glass and so on. So it widely used in household glass, optical glass, insulation materials, glass fiber, rare earth industry and other fields.
Impurities and grain size of the molybdenum electrodes directly affects the performance of electrodes, and adding a small amount of rare earth alloy elements in the electrode can be improved grain size and performance of molybdenum electrodes. While control the raw material and producing process of molybdenum electrodes can affect the performance of it in different degrees. Improve all processes of molybdenum electrode product is the basis for the product quality.